Visit the Colchester History Museum

The Colchester History Museum is scheduled to reopen to the public on Sunday, June 20, 11:00 am to 2:00 pm. We look forward to your visit on Sundays, 11-2 until December 5th. Remember that you can take a virtual tour of the museum at any time.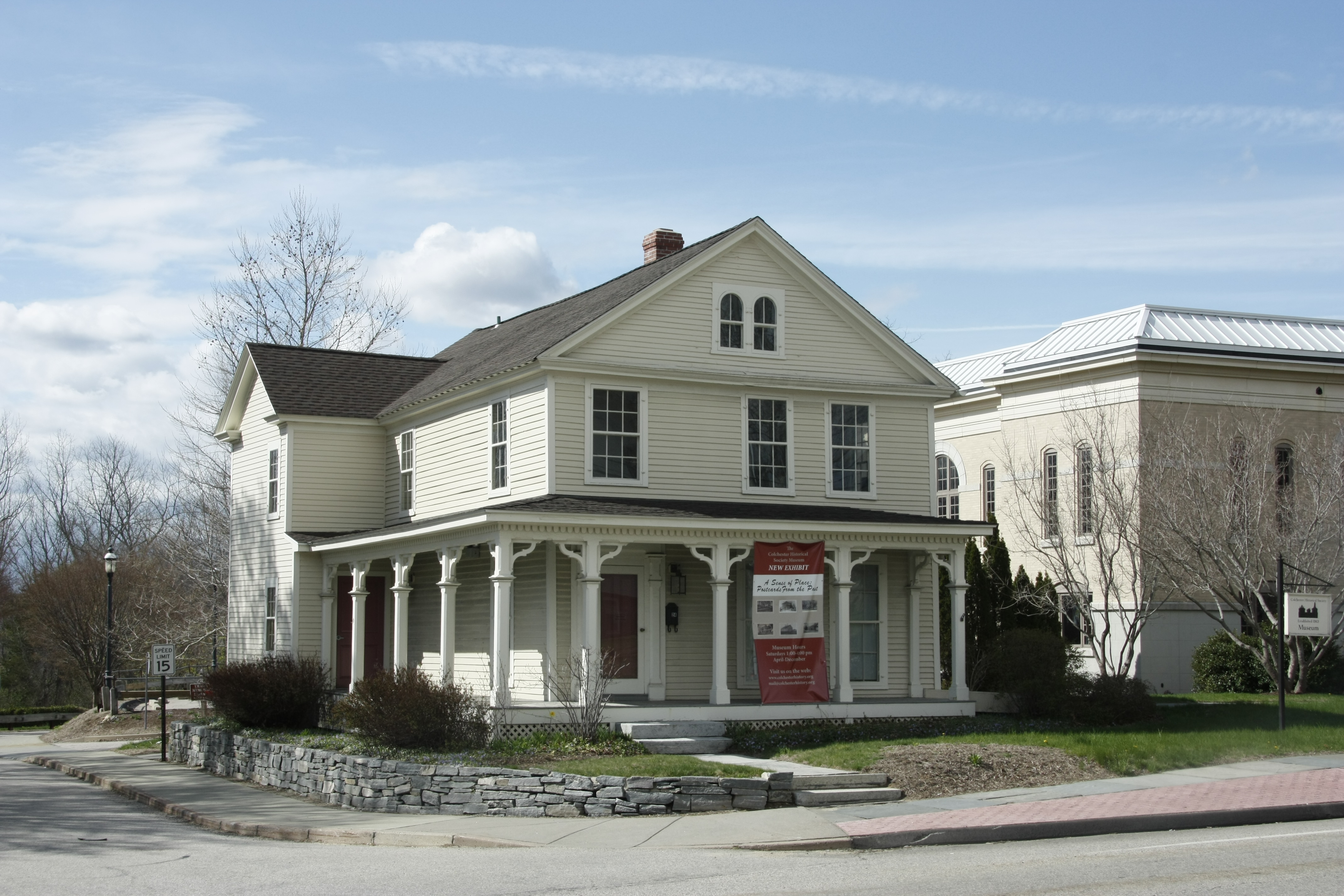 The Colchester History Museum offers two floors of exhibits featuring the history of Colchester, the people and the institutions associated with it. While housed in the former Reverend Ballard home, it is not a traditional "historic house" museum; rather, it is a museum of exhibits that happens to be housed in a historic house building.
Exhibits at the museum include: The History of the Bulkeley Family, including the Gershom Bulkeley Tomb, Emerging from the Shadows: The Story of Colchester's School for Colored Children, 1803-1840, The Story of the Champion Family, The Hayward Rubber Company and Colchester's Roots in Agriculture: Then and Now.
The Colchester History Museum is an ADA handicapped-accessible building.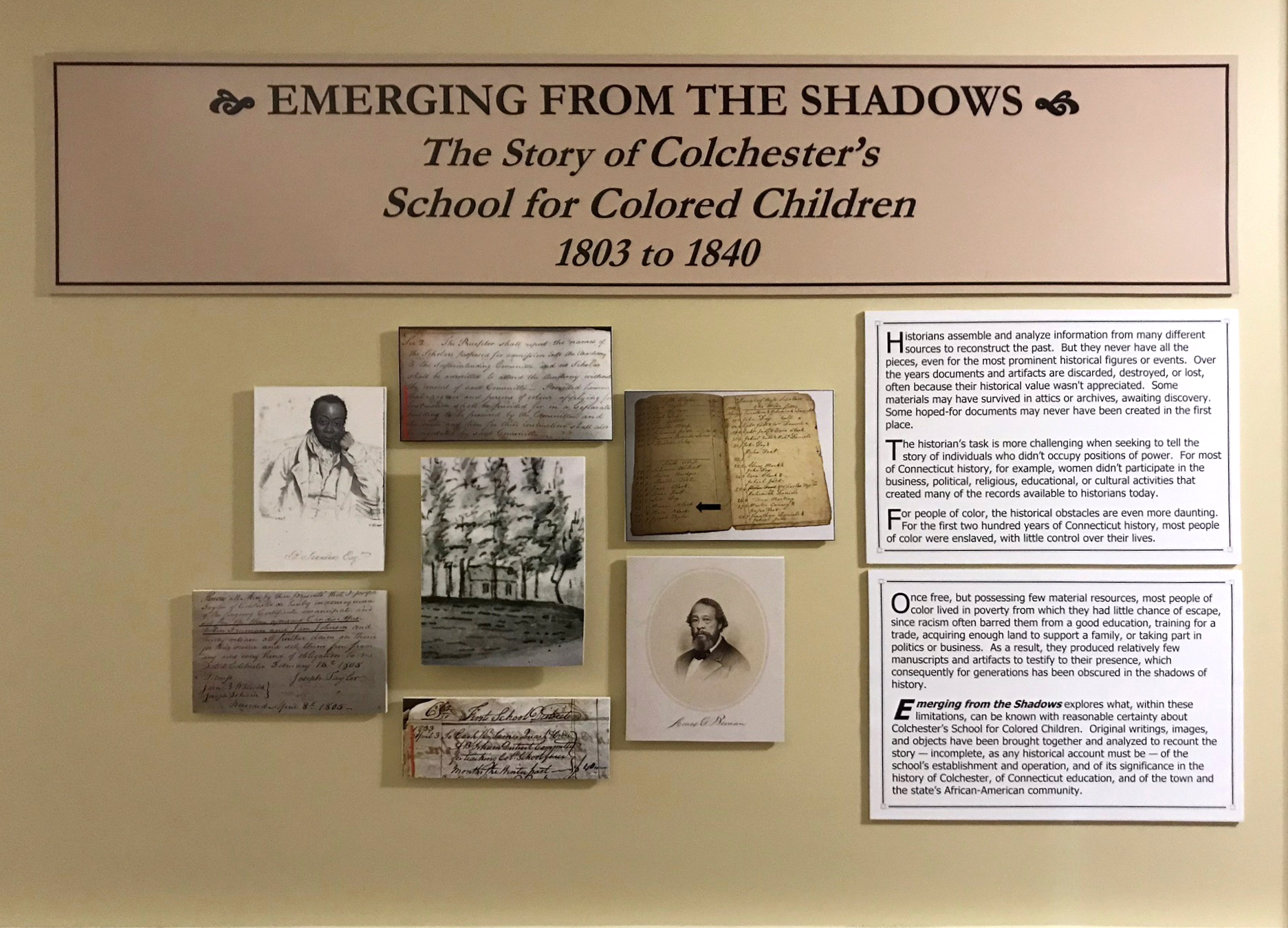 Admission:
Admission to the museum is free, although donations are welcome. COVID protocols will be followed for reopening. Masks and social distancing is required.
Hours
The museum is currently scheduled to reopen in June. Watch for an announcement. Hours will be Sundays, June through December, 11:00 am-2:00 pm.
The museum will be closed on the following holiday weekends: Easter (when it falls in April), Memorial Day, Labor Day, and Thanksgiving.
Tours:
Group tours of the museum may be arranged by appointment. Send an email to mail@colchesterhistory.org. or call 860 537-4230
Location & Parking
The Museum is located in a restored mid-18th century building in the center of Colchester. Ample free parking is available behind the museum in the parking lot we share with Cragin Memorial Library.
24 Linwood Avenue
Colchester, Connecticut