Old Bacon Academy
Old Bacon Academy is the second oldest continuously operating public high school in Connecticut.
Bacon Academy, the iconic large yellow building in the center of Colchester, was built in 1801 with funds provided by the estate of Colchester resident Pierpont Bacon. Bacon Academy became known as an exceptional school, drawing noted students from across the country and beyond. In 1842, Bacon Academy began to educate women on the third floor and grammar school children on the lower floors. Still in the original building in 1954, the Academy's enrollment was 119 students.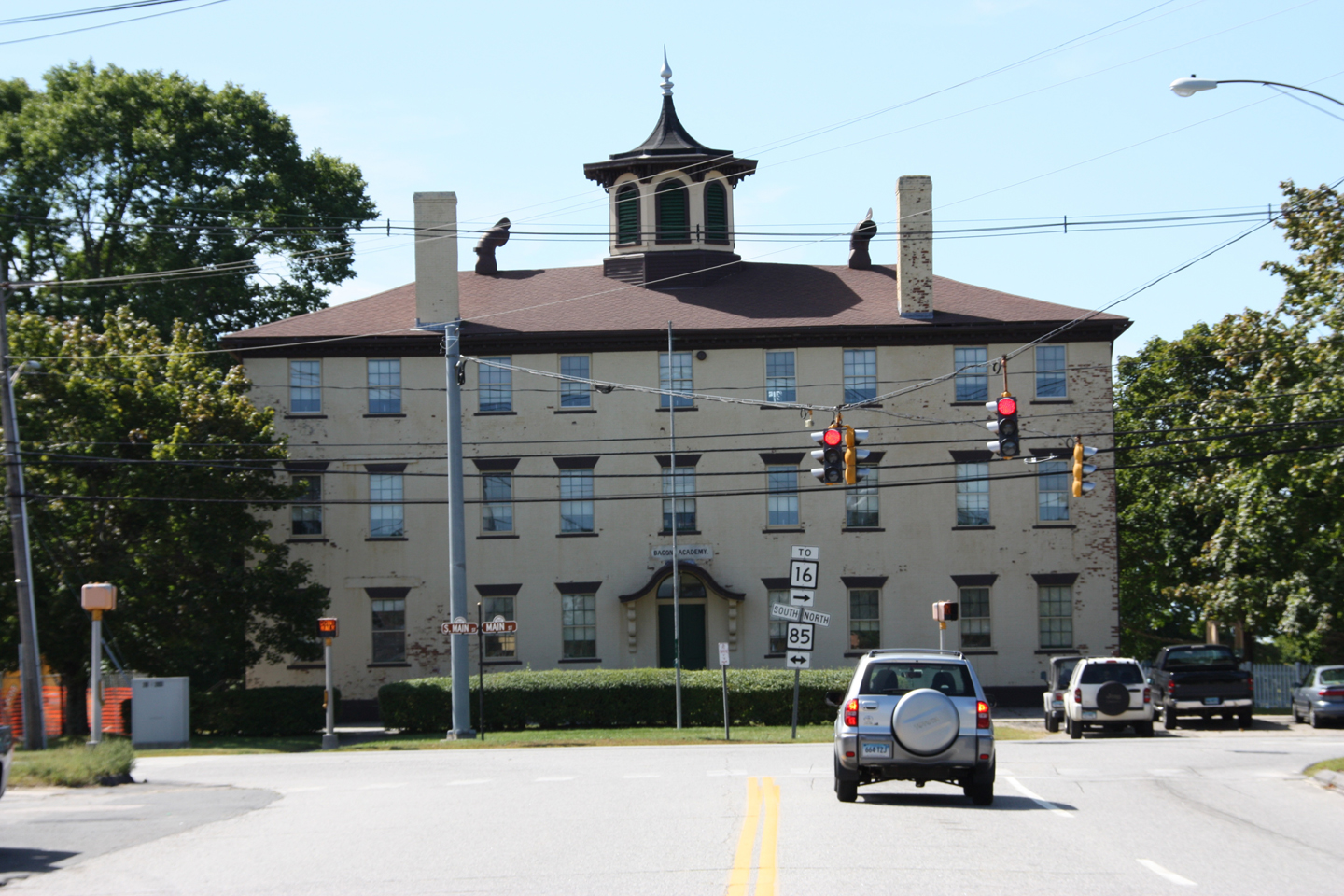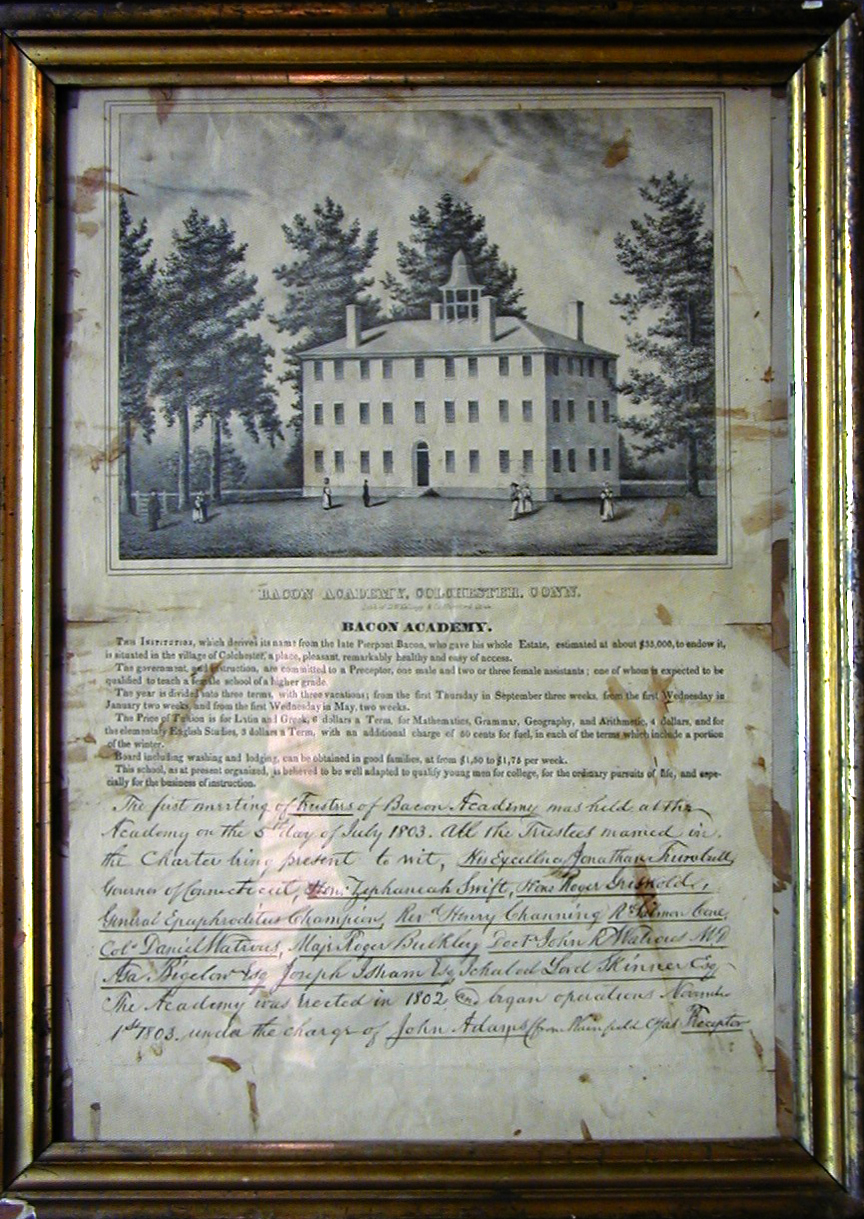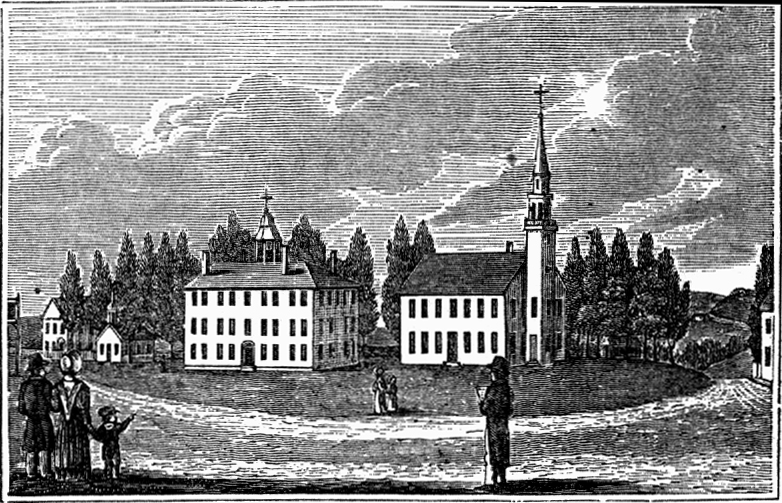 The bylaws of Bacon Academy, adopted in 1803, specify, "Negroes and persons of color shall be provided for in a separate building to be provided by the committee." This unique school attracted students from beyond the borders of the town of Colchester. For many years, "persons of color" from all over the country came to Colchester to get a quality education. This special school operated independently for 30 years; eventually integrating its students with those at Bacon Academy.
Noted Bacon Academy Graduates Include:
Steven Austin, the school's first graduate and (along with Sam Houston) considered one of the founders of an independent Texas
William Buckingham, governor of Connecticut from 1858 – 1866
Morgan Bulkeley, governor of Connecticut from 1889 – 1893
Lyman Trumbull, governor of Illinois and friend of Abraham Lincoln
Morrison Waite, Chief Justice of the U.S. Supreme Court
Eliphalet Bulkeley, first president of Aetna Life Insurance Company
Edwin B. Cragin, an eminent surgeon who financed the building of the Cragin Memorial Library