The History of the Ballard House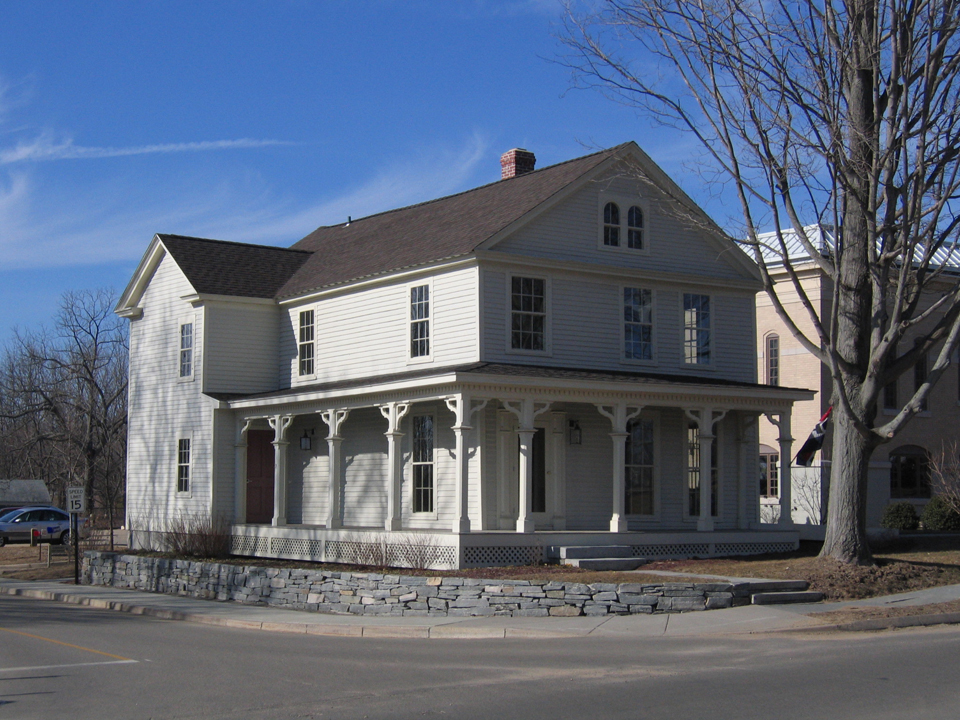 Located in the center of Colchester adjacent to the Cragin Memorial Library, the Former Reverend John Bates Ballard House is now the home of the Colchester Historical Society Museum.
The museum, originally built by Ballard, is an example of mid-19th century construction combining elements from both the Greek Revival and Italianate styles characteristic of homes built along Linwood Avenue during that period.
The Colchester Historical Society Museum features both permanent and changing exhibits exploring Colchester's rich history. A permanent exhibit highlights the History of the Bulkeley Family, prominent early settlers of the region. Articles in the Bulkeley Family exhibit include the initialed coffin lids and other unique objects excavated from the Tomb of Gershom Bulkeley and His Descendants. Additional exhibits currently include Emerging from the Shadows: the Story of Colchester's School for Colored Children, 1803-1840, the history of the Champion Family, the Hayward Rubber Company, and Colchester's Roots in Agriculture: Then and Now.